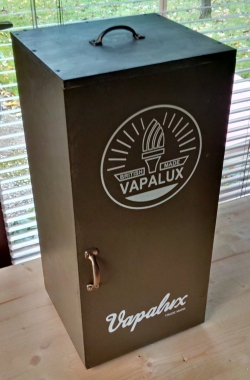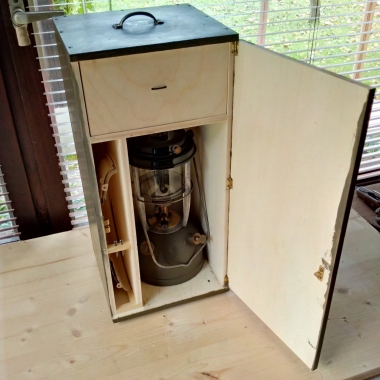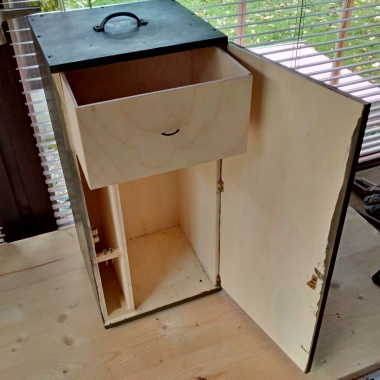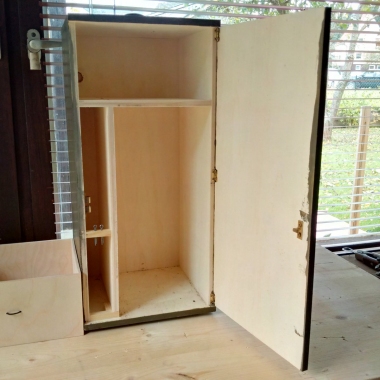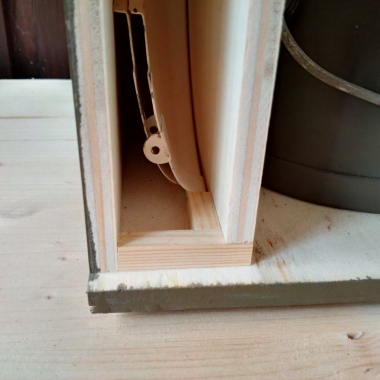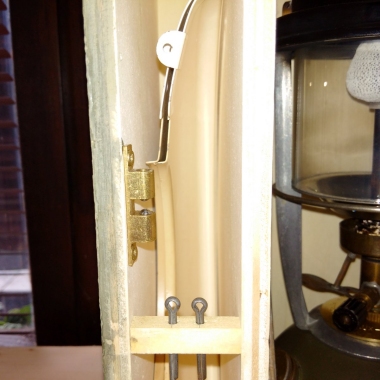 Here is a nice Vapalux wooden lamp box.
It's for an English Vapalux lantern and it is made by: Stephan Emrich (Germany)
At the left side there is space for the two piece reflector and in the top drawer you can put all the extra's.
Dimensions:
Box outside: Width 23cm, Depth 21cm, Height 49cm
Inside:
Shade compartment: Width 4cm, Depth 19cm, Height 35cm
Lamp compartment: Width 16cm, Depth 19cm, Height 35cm
Drawer compartment: Width 21cm, Depth 19cm, Height 11cm

The box is made of plywood of 1cm thickness, screwed together with small brass wood screws.
The drawer is glued together 4mm plywood.
The two piece splitted shade is held in upright position by the small wooden block glued on the bottom.
The hinges are recessed, hinges and lock are made of brass as well.

Stephan, thank you for sharing.