Packing and shipping............(Translation help: NeilMcRae)
Because packing lamps and shipping conditions are not always fully understood, I have here detailed how I think lamps are best packed for shipping.
These methods are not completely of my own invention, for instance all courier services have a regulation that the parcel must be able to drop from a height of 1 meter without damage to the goods. This is about the height of the package when being carried in the depot or by the guy or woman at your door.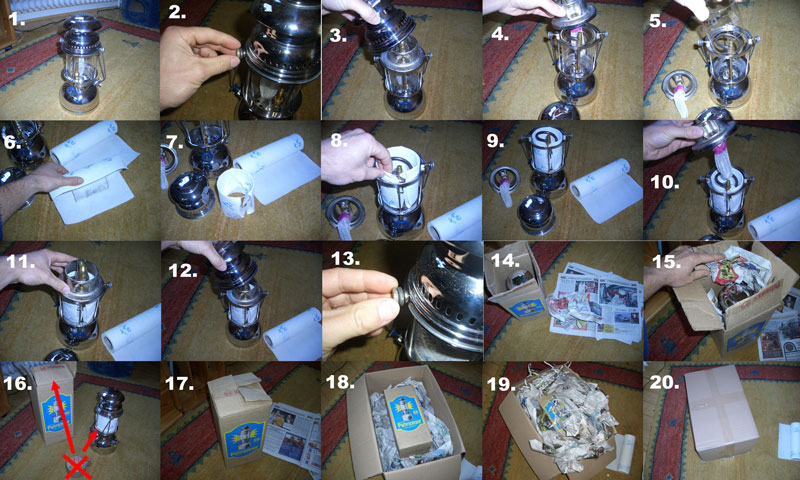 Picture: Uli Beck

Explanation of the pictures:
1 - 13; Removal and reinstalling of the glass globe. Wrapped in one layer soft kitchen paper.
If a lamp is to be sent without the original box then the globe will be best protected by being separately packed in it's own small box and not inside the lantern cage.
14 - 17; Packing the lamp into original box. Keep in mind that such an original box is of great value to the collector. So please, NO tape on the lamp or original box
18 - 20; Packing into the final shipping box. Filling can be old newspapers or special plastic filling. Trick is that all is packed well but not too tightly.

And please, please, always remove any fuel remains in the lamp

In advance thank you very much for the cooperation.


To the top