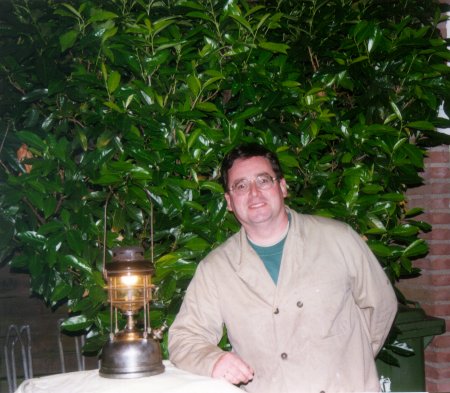 Since I found my first Petromax 829 lantern, I am collecting all kinds of old lights or lanterns. Especially the combination between technics, design and use atract me. Wellknown names in kerosene pressure lanterns are : Petromax, Sears, Butterfly, en Tilley. I am also atract by gaslight. In counterpart of the (pressure) kerosene lamps the gas lights are mainly made to be fixed to a ceiling or wall inside or outide a house. On this website I have published, more or less, detailed information about lamps for the only purpose, SHARING. Most of this information is from other lamp collectors. I HEREBY ASK YOU NOT TO MISUSE THIS INFORMATION, IT IS ONLY FOR SELFSTUDY.

By going further You agree with this.

On this place I want to thank Alan Moore, Ara Kebapcioglu, Anton Kaim and many others for their help by identifying lamps and their support on our hobby.